Every woman wants to look perfect during her wedding. To do this, she spends hours choosing her wedding dress, carefully chooses her shoes, a good wedding hairstyle, each of her accessories, and, of course, a makeup appropriate to her style. Read below how long does wedding makeup last.
Prioritize the use of good products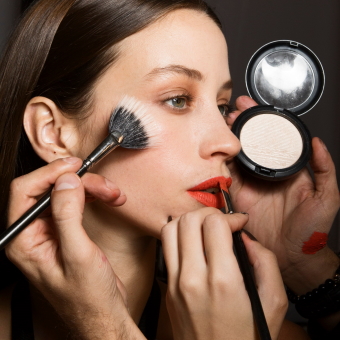 First of all, and in order to count on your makeup not leaving you during the ceremony and the wedding party, it is recommended that you use good quality products. This is, recommended by aesthetic professionals who know about skin care and the specificities of each of them. They may be more expensive, but taking care of your skin and long-lasting makeup depends largely on the use of good quality products.
First step: cleanse the face
Before starting with any type of makeup, and to promote its duration, it is necessary that the face is completely clean. First of all, it is important to use soap and cold water for your skin type. Then you can deepen the cleaning with a micellar water or a makeup cleanser. When your skin is really free of external agents, apply moisturizing cream, which will generate a greater fixation of the makeup.
Second step: cover with base
Another of the secrets for a makeup to last for many hours is to be able to give it uniformity through the use of masks and a base that is suitable for the color of your skin. You also have to take into account the characteristics of your skin (normal, oily or dry), since there are correctors and bases indicated for each of them. Just as you chose with dedication each accessory of your look, each detail of your updo hairstyle or the ornaments of your simple wedding dress, your makeup is also a great decision.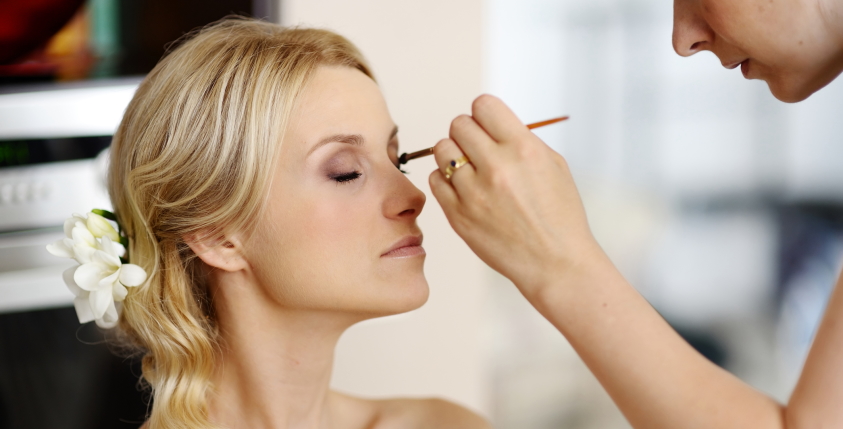 Third step: reinforce the color
Once the foundation is neatly placed over the entire length of the face (and even part of your neck), it is time to cover with translucent powder. This should also match your skin color, although it can be one or two shades darker or lighter, depending on your preferences. The function of the powder is to smooth your entire face, and remove shine (especially for creamy bases). You can also play with your features, using makeup for contouring.
Step four: highlight your features
Now, with super-prepared skin, it is time to give your eyes, lips, eyelashes and eyebrows a lot of color, taking into account, mainly, if it is a day or night wedding, what type of wedding hairstyle 2020 you decided, and the colors that are part of your bridal style. Once this stage is finished, wash your face with a makeup fixing spray: it will give your face a natural glow, while it will protect all your makeup from typical moments of any wedding: that of crying, that of tears of Congratulations, the one with the kisses and hugs, and, of course, the dance for hours and hours.
So if you have any doubts that does wedding makeup last all day or not just read the above guide. Happy Wedding!!